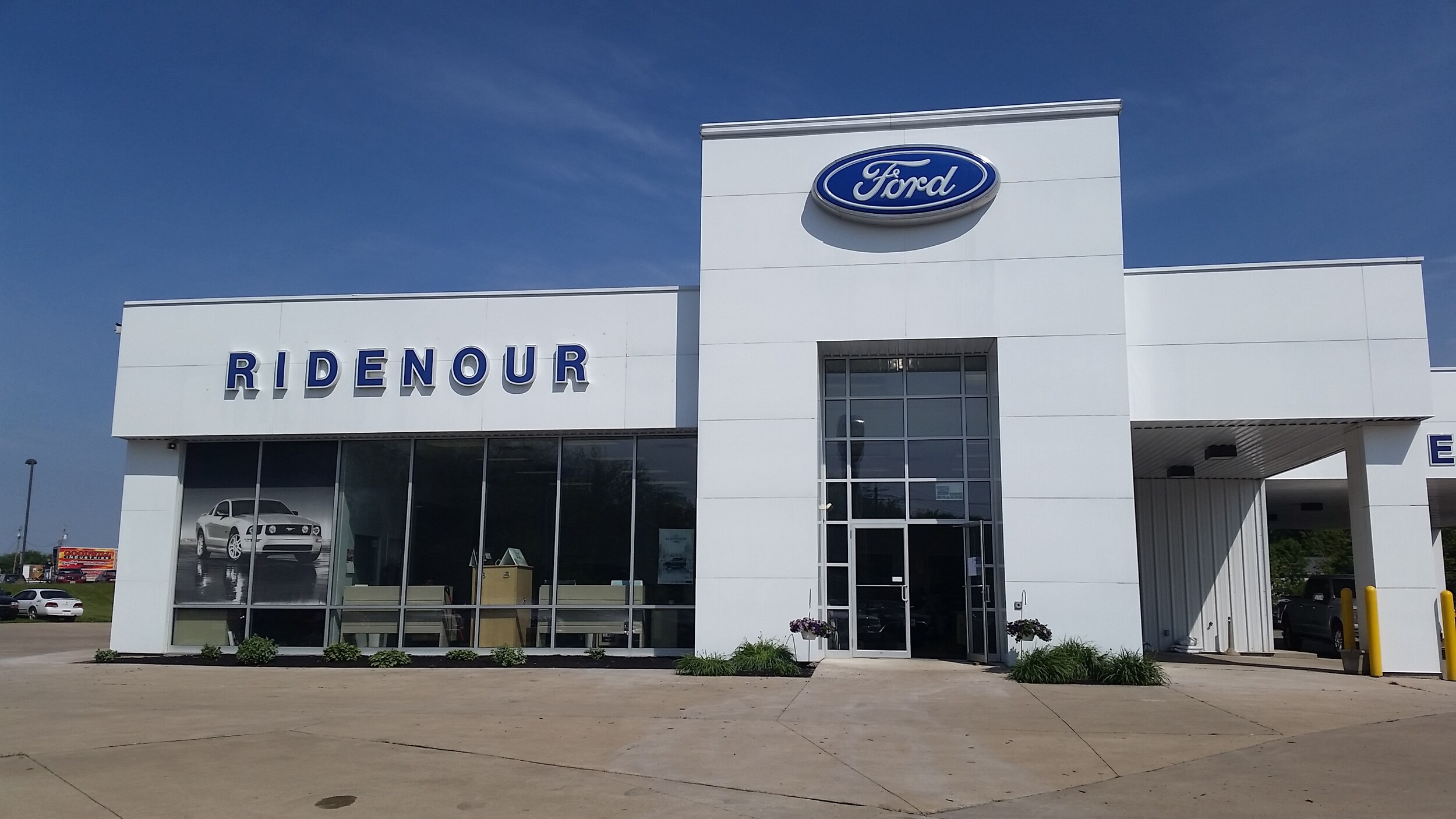 Learn About Everything Ridenour Motors, LLC Has To Offer in New Lexington, OH
Ridenour Motors, LLC has the most recent inventory of new and used Ford vehicles. Our service area encompasses New Lexington and the surrounding area. If you are looking for a new or pre-owned Ford vehicle, see us today.
The sales team at our dealership in New Lexington, OH, can assist you in finding the Ford vehicle you need. With our help, you can be sure that you'll find what you're looking for and save money from start to finish.
Our vehicle service department also offers superior value. We strive to keep your car running smoothly with original parts. We believe dependability is critical. We offer the best quality in both vehicles and services.
Customer Service Commitment
Our top priority is to provide all of our customers in the New Lexington, OH region with the highest level of committed attention & service. The mission is to give you all the information you need to make a smart, informed decision about financing your new vehicle. Providing you with up-to-date, factual, pertinent information is our goal. We aim to develop trust throughout our relationship with you, so you always know we are available to help. You can count on us to do everything in our power to make sure your new or used vehicle purchase with us is a complete success.
Visit Us Today
Visit our team today and find the Ford vehicle that you are looking for at a great price.
If you have questions about your new or used vehicle, you can also contact our service department. You can trust our service department to assist with any problem, no matter how big or small.
Now is the perfect time to get into a new or quality pre-owned vehicle, and our inventory has many options to accommodate your needs. We want to make the process of buying a vehicle as simple as possible for you. You can stop by our dealership and allow us to assist you today.
Why Ridenour Motors, LLC?
Outstanding customer service, competitive pricing, and a service department that can do it all are the key tenants of our Ford dealership in Perry County. Serving the Zanesville community and surrounding areas, we know what buyers in our area need and make it a priority to provide it to them. First off, our customers want a broad range of new and used inventory to choose from. Next, our customers are looking for an easy buying process with assistance with auto loan and lease applications. Lastly, our buyers want a dealership that can continue to service their Ford model after their purchase is made. We succeed in offering all these amenities to our faithful buyers from Roseville, OH, Logan, OH, and beyond! 
Finance a Ford In Ohio
Do you know all options you have to finance a Ford from Ridenour Motors? If not, you are not alone. Many buyers are not aware of all the potential financing routes that are available. As a dealership that offers specials on certain vehicles, we can sweeten the deal by offering a Ford that is already priced well at an even lower cost. Add an enticing auto loan or lease on top of that, and we can create the perfect deal for our valued customers. With a diverse network of financial professionals, lenders, and partner companies, we can craft an auto loan or lease option with great terms and competitive interest rates for you.
Genuine Ford Parts & Certified Service
We are a dealership that will not leave you after you have made your Ford purchase. We continue to add to our relationship by providing quality service and maintenance. Ensuring only the best OEM parts are put on your Ford, our service technicians also inspect any vehicle that is brought in for any lingering issues that may have gone unnoticed. If this type of relationship sounds good to you, come into our New Lexington, OH dealership today. We would love to meet you!
HAVE QUESTIONS?
Showroom Hours
Monday

09:00AM - 06:00PM

Tuesday

09:00AM - 06:00PM

Wednesday

09:00AM - 07:00PM

Thursday

09:00AM - 06:00PM

Friday

09:00AM - 06:00PM

Saturday

09:00AM - 03:00PM

Sunday

Closed
See All Department Hours
Dealership Hours
Monday

09:00AM - 06:00PM

Tuesday

09:00AM - 06:00PM

Wednesday

09:00AM - 07:00PM

Thursday

09:00AM - 06:00PM

Friday

09:00AM - 06:00PM

Saturday

09:00AM - 03:00PM

Sunday

Closed
Parts Dept. Hours
Monday

08:00AM - 05:00PM

Tuesday

08:00AM - 05:00PM

Wednesday

08:00AM - 05:00PM

Thursday

08:00AM - 05:00PM

Friday

08:00AM - 05:00PM

Saturday

Closed

Sunday

Closed
Service Dept. Hours
Monday

08:00AM - 05:00PM

Tuesday

08:00AM - 05:00PM

Wednesday

08:00AM - 05:00PM

Thursday

08:00AM - 05:00PM

Friday

08:00AM - 05:00PM

Saturday

Closed

Sunday

Closed
Directions
Get Directions